Kenaf
Our  non food items includes
Kenaf fiber
Kenaf fiber cut
Kenaf carded
Kenaf Mat
Kenaf fiber
Kenaf is a close relative to cotton and okra and is originally from Africa. It is a crop that is easily grown and is high in yield. Two distinctive fibers are harvested from the stalks. One is a jute-like, long bast fiber from the bark. The bast fiber is used to make burlap, carpet padding and pulp. Main applications of Kenaf products nowadays are: soundproofing systems, thermal insulation of walls, floors and roofs, automotive components, and ecological building.
Kenaf Fiber Cut any = 5-10 mm, 60-90mm
Raw Kenaf material obtained from the outer bark of the plant is actually a bundle of fibers. It consists of cellulose fiber bundles that offer the advantages of being inexpensive, biodegradable, and environmentally safe. These Kenaf fibers have been traditionally used to produce cordage and coarse yarns, canvas and sacking, but now Kenaf fiber is an excellent choice for nonwovens, compostable packaging, composite additive for bioplastics, clothing and home textiles to name a few. 
Our 5-10 mm fiber and 7-9 cm fiber samples
Kenaf fibers can be processed to your design specifications, custom cut and/or treated to enhance and regulate desired characteristics, our Kenaf is an excellent "greener" alternative to cotton, having the ability to replace almost any cotton product.
A major advantage is that Kenaf is not pegged to the commodities index, leaving Kenaf at a stable, favorable pricing.
Kenaf Carded: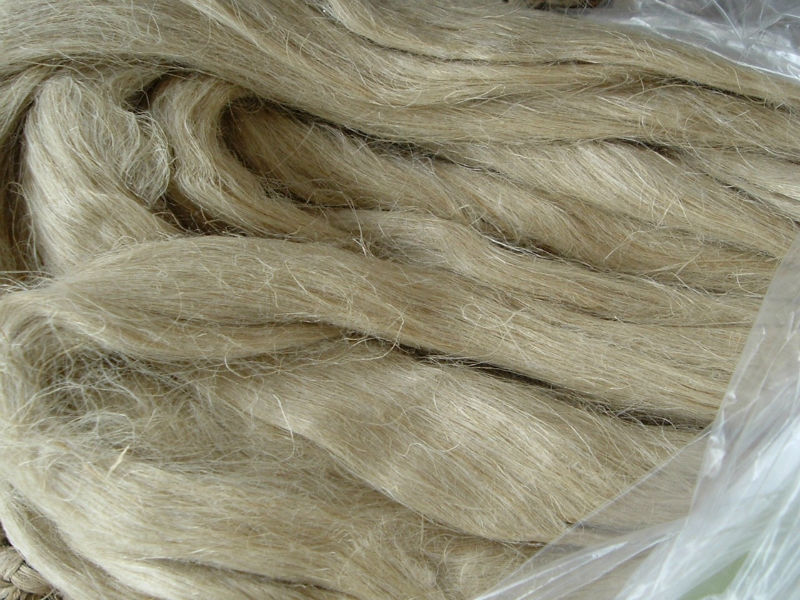 Usage:
Moldable fiber mattresses for industrial uses from Kenaf best fibre.
Natural molded fibers for interior panels for cars and planes.
Rigid molded products: boxes, trays, drums, pallets etc. for the packing, stowage and shipment of industrial products.
Pressed board and other materials for use in the furniture and construction industries.
Compressed insulating panels.
Decorative wall panels.
Linings in compressed fiber for doors and other decorative applications (architectural).
 Kenaf Mat:
We manufacture high quality kenaf mat.
Kenaf Packing 
| | | |
| --- | --- | --- |
| | | |
| Bale transporting for shipment | Ballen | Repacking of fabrics |